I recently acquired a sailboat named Puffin. She is an all-wood, 1986 Alden Yacht built in Maine. She came into my life unexpectedly after a Hawaii Life meeting with one of my brokers in charge, John Climaldi. He mentioned in passing to me that a boat was being given away for free due to the owner having to move off-island. This happens a lot in Hawaii with furniture, household goods, surfboards, and even animals, you name it. People have to fly on a specific date, and end up giving things away when they don't have time to sell them. A boat, especially the same kind that I grew up on on the East Coast, is more of a rarity! I got lucky. I woke up at 5:30 am the next day to meet the man giving away his boat… And to beat the other 3 men who were hoping to benefit from his looming departure. My grandfather (and yours, too, probably!) always said "the early bird gets the worm," and he was right. Puffin had just a few things wrong with her; a leaking top deck, a bit of wood rot, and some unsightly cosmetic defects. A quick bill of sale and a firm handshake later, I was driving away as a boat owner. A lot less paperwork than buying a home!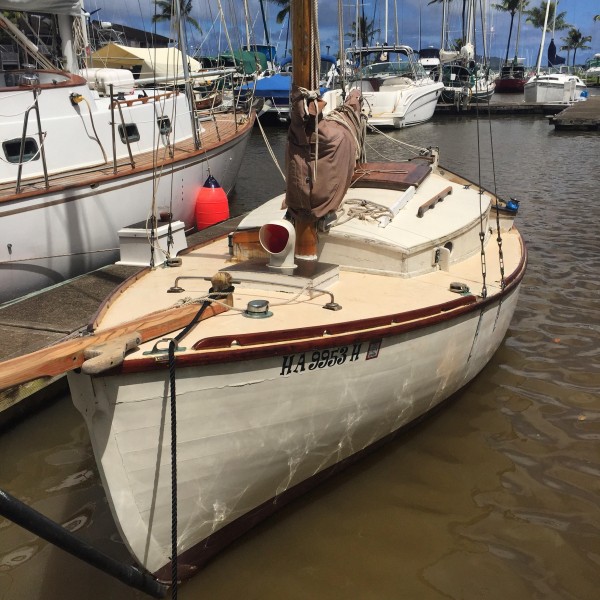 As of late, my leisure time with my wonderful boyfriend has been spent slowly but surely sanding and varnishing. It has been quite the project. It doesn't help that Kaneohe Bay and the whole East side of the island sees a great deal of rain. But it's already worth it! We have big plans for Puffin. She sails like a dream; she's pretty, beamy, comfortable and reminds me of my childhood. It's amazing what can be just around the corner, just like when purchasing a home. You could be feeling the strain of searching for fruitless months, or you could begin your search with a conversation with just the right person, or something in between, and then there it is, the perfect house (or boat as the case may be)!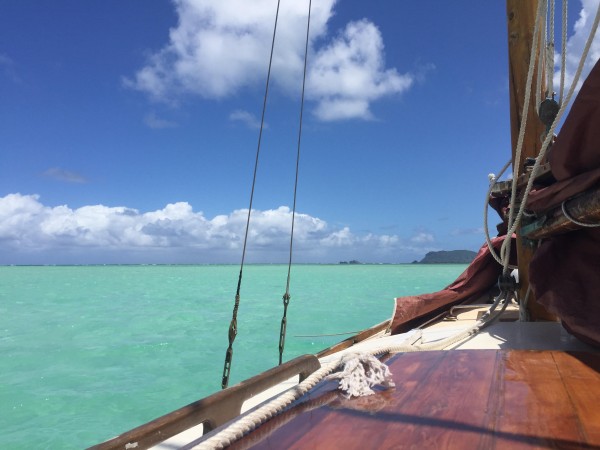 If you are looking for sailing tips about the Hawaiian Islands or need a great Realtor feel free to contact me. Until then, Fair winds and Following Seas!