Here in Hawaii, we live among the largest concentration of United States Military bases and compounds in the country.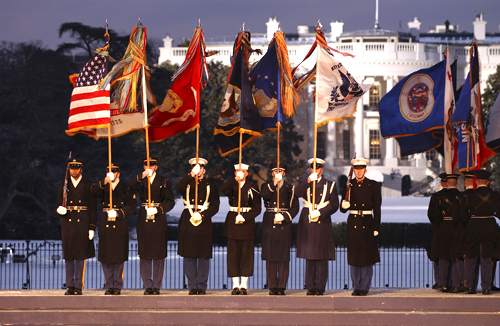 Honoring those who serve
Oahu
Kauai
Maui
Big Island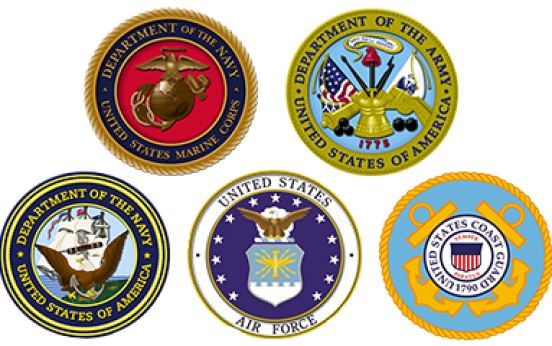 Freedom isn't Free
Did You Know? - U.S. Military Facts
Here are some interesting facts that you may not know about our Armed Forces:
We have 5 branches of fighting Military in the US - Marine Corps, Army, Navy, Air Force and Coast Guard. (Okay, so you probably knew this, but I have to start somewhere!)
The Marine Corps is actually its own branch in the Department of the Navy.
The National Guard is a department of the Army, not an actual branch.
Marine Corps, Navy, Army and Air Force fall under the jurisdiction of the Department of Defense.
The Coast Guard falls under the jurisdiction of the Department of Homeland Security
Only Officers are saluted.
Only Officers may fly in the Military.
A hat is not a hat...it's a cover.
The Navy and Coast Guard are sea, Army is land, and Air Force is air. Only the Marine Corps are all three.
The Navy is actually older than the United States is - by 8 months.
When Pearl Harbor was attacked there were no aircraft carriers in port. Not one. Those were one of the primary targets for the Japanese attacking forces.
Shipwreck U is the nickname for the US Naval Academy at Annapolis, Maryland.
Historically, only the Marine Corps changes the camouflage uniform colors seasonally, woodland (green/black) and deserts (tan/brown).
Marine Corps are the only military not allowed to wear their cammies off base, only to and from their place of residence. That's why you will never see them at the grocery store in cammies where you will see members of other military branches.
The term "a cup of Joe" came to be as a result of such heavy coffee consumption by G.I. Joes (Army) in WWII.
The Air Force's F-117 fighter uses aerodynamics discovered during research into how bumblebees fly.
Most people assume that the Blue Angels aerial demonstration team are part of the Air Force. Not true, they are Navy.
The United States Military Academy at West Point has trained more Officers than any other institution.
The U.S. Air Force was part of the Army until 1946. It was called the Army Air Corp.
The Navy Band was playing the Star Spangled Banner at the time of the attack on Pearl Harbor.
Army Captain Ronald Reagan signed Army Major Clark Gables discharge papers in 1944.
Mahalo to All of Our U.S. Armed Forces
So, I, along with the rest of this great country, honor our Armed Forces this May 27, 2013. We humbly thank you for your service.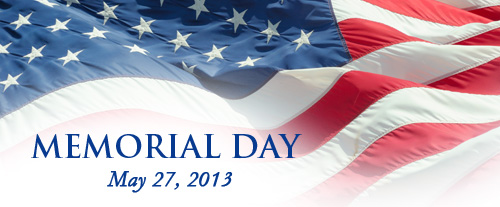 We thank you so!
Pssst...USMC Gunnery Sargeant Quiroz, Staff Sargeant Anderson and Army (soon to be) Sergeant First Class Kelly, this one's for you!